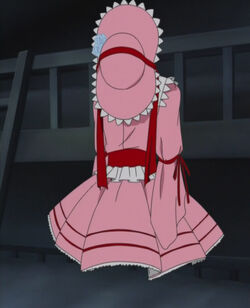 Cosplay (コスプレ kosupure) is a term used to describe the performance art of participants donning costumes of favourite characters from anime, manga, video games, movies, comic books, cartoon shows, books, history or any other pop-culture media. Any entity from the real or virtual world may be taken up as a subject; inanimate objects are given anthropomorphic forms and it is not unusual to see genders switched, with women playing male roles and vice versa. Cosplaying is seen as an expression love for a character, much like Fan Fiction or Fan Art, and stems from the behaviour of playing "dress-up" and role play during adolescence.
Cosplay differs from Halloween in that the object of cosplay is to attempt to become one's character much the same way as a stage actor inhabits a role. Costumes are expected to adhere meticulously to the attire known to be worn by the character represented.
The reason for cosplay can be for a variety of reasons; personal desire, product promotion, job description, however the method of creating a cosplay costume largely remains the same.
Cosplay Tournaments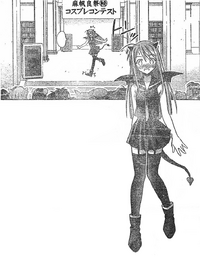 Cosplay tournaments are contests where contestants can present their cosplay abilities in costume design and acting to be judged for an award. As part of the presentation, which can be either performed solo or as a group, the contestants may choose to perform a skit, which may consist of a short performed script or dance with optional audio, video, or images shown on a screen overhead, or they may simply choose to pose as their characters.
Generally, awards presented include a "Best Cosplayer" award, a "Best Group" award, and runner-up prizes are given. Awards may also go to the best skit and a number of cosplay skill subcategories such as "Master Tailor", "Master Weapon-maker (Prop-maker)", "Master Armourer", and so forth.
Gallery
Trivia